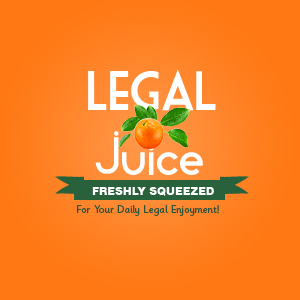 Now I'm sure most of you that are actually here in town this summer heard the news last week that the Ministry of Tourism released a statement last week which effectively changed the bar scene in Oman. Their statement (which is not on the
MOT website
) has been reported in the
Times of Oman
as saying:
"Dance groups" would not be allowed to perform in hotels or nightclubs across the nation that have less than a four-star rating". The article then goes on to define what a "dance group" is:
The official said that such groups would no more be referred to as "dancing bands" and instead should be termed as "talented group of artistes", and would have only three members. The "talented group of artistes" is defined, according to the order, as a group of artistes who perform songs and music only to entertain the guests of the concerned hotels and nightclubs.
Dancing by any band that performs in these shows is not allowed, the decision said.
It also pointed out that the artistes' performances are allowed only in enclosed areas of the hotels and nightclubs and cannot continue beyond midnight on any day of the week.
So, its obvious that whoever translated this may have struggled a bit, because it's not exactly clear.
However, I can confirm the following:
1.
Safari and Al Ghazal bars will be opening after Ramadan, but will not have a band. They will be open after midnight. Safari were specifically denied to have a band for opening - with a "lets sort it out after Eid" response - so it's possible we'll see bands in Safari and Al Ghazal again.
2.
The Ministry of Tourism recently (in 2013) released new requirements for hotels in the Sultanate that dictates what star level they are awarded.
Now, the ruling seems to have lost a bit in translation, I think it was a ruling to stamp out the many beadi bars around town. I imagine that the Al Bahja hotel in Seeb (for example) will cease to exist as it did before now - it was a 3* hotel that had 4, from memory, bars in it, 3 of which consisted of women in dresses shaking what they had on stage, the other bar was a pool-hall. I imagine this ruling will now kill off this type of bar (known as a beadi bar). However, it appears to have inadvertently stopped Safari and Al Ghazal as well - no bands with more than 3 "artistes" and no dancing either.
It's not clear if it means no dancing by the band, or no dancing by the patrons, or no dancing at all.
What is also interesting is that when looking at the Ministry of Tourism requirements for criteria for various star rating hotels, a number of 4* hotels in town may struggle to retain their 4* status (and thus their right to have a live band). It's currently rumour, but I've heard it from a few different sources, but a hotel in muscat has lost it's 4* status. I understand that if remedial works are completed then they'll re-gain their 4* status. That hotel is situated in Qurum and is known for having a night club with a band. Obviously, as a 3* hotel, that night club would not be able to operate in the same way it does now.
All I know for sure is, it's business as normal at the Habana Sports Bar! It'll be interesting to see how this pans out in the next couple of months. Life in Muscat might just be about to get a little more boring - if going out to bars and dancing is something you enjoy.
le fin.
Ministry of Tourism new ruling
Reviewed by
Sythe
on
Monday, August 05, 2013
Rating: